---
Front Disc Brake Rotor for TOYOTA HIACE - 2006
8492
The auto vented disc brake rotor used for HIACE III Wagon / IV Box / IV Bus / IV Wagon. These front axle replacements are produced with strict technology and design that makes them last longer. The OE compatible numbers are 43512-26140, 43512-26160 and 42512-26160.
Taiwan made disc brake rotor made from grey cast iron FC250 / G3000 delivers reliable and safe braking system. CHIHON, YDL Brake rotors are 100% inspected in our in-house built machines before shipment. Our brake disc meet ISO and TS certification and work effectively compared with other manufactures.
Product Specification
MAKER
TOYOTA
MODEL
1989-2004 HIACE III Wagon 2.0
1995- HIACE IV Box,Bus 2.4 / 2.4D / 2.5D / 2.7
1995-2006 HIACE IV Wagon 2.0
POSITION
Front
OE#
43512-26140
43512-26160
42512-26160
DIMENSION (mm)
Diameter (Ø): 285
Thickness (TH): 28
Centring diameter (C): 84
Number of holes (B): 6
Overall Height (H): 45.5
CROSS REFERENCE
AP#
25039
BOSCH#
0986478693
0986AB9667
BRECO#
BS 8636
BREMBO#
09.A203.10
DELPHI#
BG3193
LPR#
T2876V
MINTEX#
MDC1312
TEXTAR#
92113000
98200113001
TRW#
DF4116
WARRANTY
1 year / 20,000km
COUNTRY OF ORIGIN
Made in Taiwan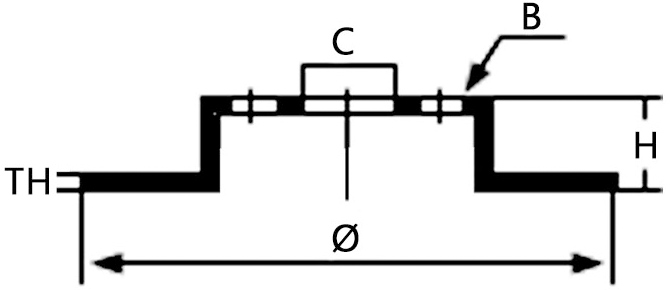 Additional Information
Material: Grey cast iron FC250 / G3000
Package: Polybag, White / Color Box or pallets
Warranty: 1 year / 20,000km
Country of Origin: Made in Taiwan
Delivery
In stock for 30 days.
Out of stock for 45-90 day.