---
Rear Disc Brake Rotor for DAEWOO NUBIRA and CHEVROLET
5040
The auto rear vented disc brake rotor, OE compatible number is 96312560. Can be used for DAEWOO NUBIRA (Saloon / Wagon), CHEVROLET (NUBIRA Estate / Saloon. The vane configuration maximizes airflow to keep the rotor running cool instead of heating up.

Our innovative materials grey cast iron FC250 / G3000 ensure the very highest quality and prevent brake easy to broken. You can rely on our experience of disc brake rotors manufacturing.

CHIHON YDL disc brake is your ideal parts choice.
Product Specification
MAKER
DAEWOO / CHEVROLET
MODEL
DAEWOO
1997- NUBIRA Saloon, Wago 2.0 16V (J100)
2003- NUBIRA Saloon 1.6 / 1.8 (J200)
CHEVROLET
2005-2011 NUBIRA Estate, Saloon 1.6 / 1.8
POSITION
Rear
OE#
96312560
DIMENSION (mm)
Diameter (Ø): 258
Thickness (TH): 10.5
Centring diameter (C): 57
Number of holes (B): 4+1
Overall Height (H): 65
CROSS REFERENCE
ACDelco#
18A1439
AIMCO#
31281
BENDIX#
145327
DELPHI#
BG3615
FERODO#
DF1187
LPR#
O1010P
NIPPARTS#
J3310905
TRW#
DF4504
WAGNER#
BD180051
WARRANTY
1 year / 20,000km
COUNTRY OF ORIGIN
Made in Taiwan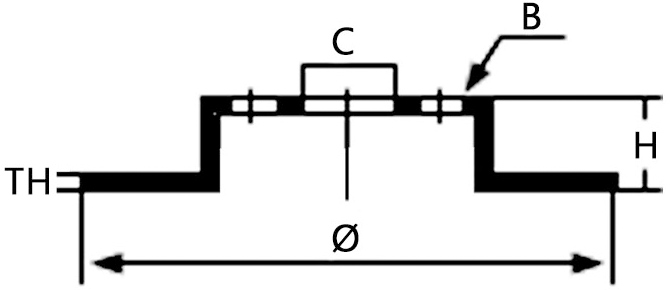 Additional Information
Material: Grey cast iron FC250 / G3000
Package: Polybag, White / Color Box or pallets
Warranty: 1 year / 20,000km
Country of Origin: Made in Taiwan
Delivery
In stock for 30 days.
Out of stock for 45-90 day.